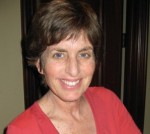 By Cindy Edwards
  If you are like me, you are confused by the whole situation in the Middle East. The Arabs hate the Israelis, the Jews hate the Arabs, & what about the whole mess with the Palestinians? I       know the conflict originated with Isaac & Ishmael during Bible times, but why does the hatred continue, no matter what politicians do?
  I recently read a new book by an insider, a young man who lived in the midst. He was raised as a devout Muslim by a loving father whom he trusted and followed. This father was one of         the founders of Hamas, one of the terrorist organizations operating in the West Bank. He details the history of the area since the founding of Israel in 1948. As an insider, he helps the           reader to understand the complicated situation, and why no leader has been able to resolve the whole mess.
Son of Hamas, by Mosab Hassan Yousef, is a fascinating read about this young man, what he did and how he came to escape by claiming political asylum in the United States only 2 ½ years ago. Because of his love & devotion to his father, Mosab became involved in fighting against the Israelis. He was arrested & put in an Israeli prison just a few weeks before his high school graduation. That only seemed to harden his resolve to fight his oppressors. As time passed, he seemed to be more disgusted with what happened in the prison camps, & what the various Palestinian factions did to each other.
He was recruited by the Israelis to be a spy inside Hamas, though he was not a member, but because of his father he knew many of the key players. He first wanted to work with Shin Bet, the Israeli intelligence service, because he wanted to kill Israelis, but he realized those men he worked with were not trying to escalate the violence, but establish peace. With his connections, he was able to pass on valuable information to the Israelis so they could imprison several leading terrorists.
Mosab was approached by some British Christians to attend a Bible study, and he decided to attend and find out more. His father had instilled in him a love for justice and truth, and he knew little about Christianity. Jesus was a fascinating man, and the words He spoke resonated with Mosab. Eventually, God changed his life and Mosab was baptized as a Christian.
After living this double life for 10 years and suffering from burnout, he decided he wanted to leave Shin Bet, and knew he had to leave the area. He sought political asylum in the United States, and came here to live in 2007. His book was released a few weeks ago, and has already caused a stir. His story has been confirmed by the man he worked within Shin Bet. His family has disowned him, but he says he doesn't live in fear for his life because of his background, he saw killing and violence frequently, and is used to it.
Praise God for what He did in Mosab's life, and what He continues to do. Mosab has been criticized for his remarks about Islam, saying that at the highest rungs of the ladder, Islam is a religion of violence, and "a traditional Muslim is doing the will of a fanatic, fundamentalist, terrorist God". Mosab believes that Muslims "need to be liberated from their God".
Take the time to digest Son of Hamas, and you will come to understand why things are like they are in Israel, and what Mosab believes is the only answer to the violence. At the end of the book, included are some helpful appendices: the players, names of the people he talks about; a glossary, defining many terms unfamiliar to English readers; and a timeline of events in the Middle East.
Below is a video interview with Mosab:
<BR>
"They Need To Be Liberated From Their God"  is the Wall Street Journal's interview with Mosab.  Here are a few excerpts, but click on the title to read the entire article.
'I absolutely know that in anybody's eyes I was a traitor," says Mosab Hassan Yousef. "To my family, to my nation, to my God. I crossed all the red lines in my society. I didn't leave one that I didn't cross."
Later in the interview:
Mr. Yousef strains to justify himself, but ultimately "the question is whether I was a traitor or a hero in my own eyes."
So we're back to why?
The motivation, he says, was to save lives.
"I'd seen enough killing. I was a witness to lots of death . . . Saving a human life was something really, really beautiful . . . no matter who they are. Not only Israeli people owe me their lives. I guarantee many terrorists, many Palestinian leaders, owe me their lives—or in other words they owe my Lord their lives."
He says he used his influence at Shin Bet to get the Israelis to try to arrest Hamas and other Palestinian figures rather than blow them up with missile strikes. He says he saved his father from the fate of Sheikh Yassin and other Hamas leaders whom the Israelis killed by secretly arranging to have him arrested. "I know for sure that my father is alive today, he still breathes, because I was involved in this thing," he says.
Mr. Yousef has some of the evangelist in him, even as he insists he is not a particularly devoted Christian and is still learning about his new religion. He wants Palestinians and Israelis to learn what he did from the Christian God.
"I converted to Christianity because I was convinced by Jesus Christ as a character, as a personality. I loved him, his wisdom, his love, his unconditional love. I didn't leave [the Islamic] religion to put myself in another box of religion. At the same time it's a beautiful thing to see my God exist in my life and see the change in my life. I see that when he does exist in other Middle Easterners there will be a change."
Related Posts :